WAAVE lets you pay with a Credit or Debit card. We don't ask you for crazy things like bank info or Social Security number. We don't send you to 3rd parties. We don't require you to pre-load your account. That's nuts!
USE YOUR CREDIT AND DEBIT CARD ONLINE & IN-STORE
Shopping online on websites that don't accept traditional payments got a lot easier with our checkout option.
Select WaaveCheckout, log in or register to pay with your credit card.

Works just like PayPal.
​
Learn More about Checkout and our
Payment Protection Program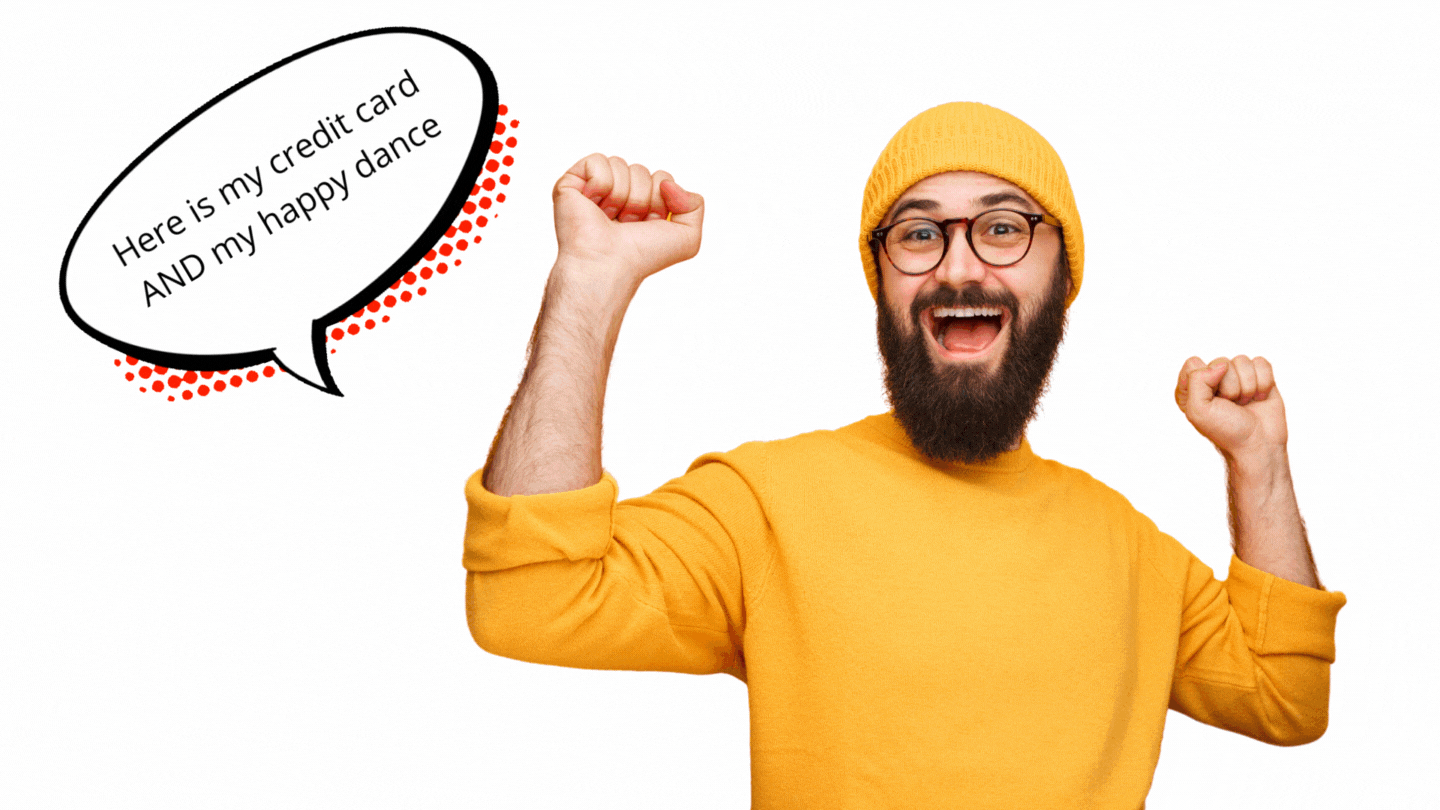 Cash-only stores now accept credit and debit card payments through the WaaveTerminal.
Tap your card to pay, get an SMS to complete the transaction and roll! No more ATMs or ATM fees again!
​
Works like Square -- but with extra security to accommodate the store's industry needs.
​
Learn More about our Terminal and our enhanced security payments
Download the app to use your credit card at the counter. Scan the WAAVE QR Code and enter the amount you owe.
​
Works just like Venmo -- make a contactless payment using your Credit Card in-app.
​
Learn More about our App and how to earn CashBack on all your in-store purchases.
Download the app ahead of your next store visit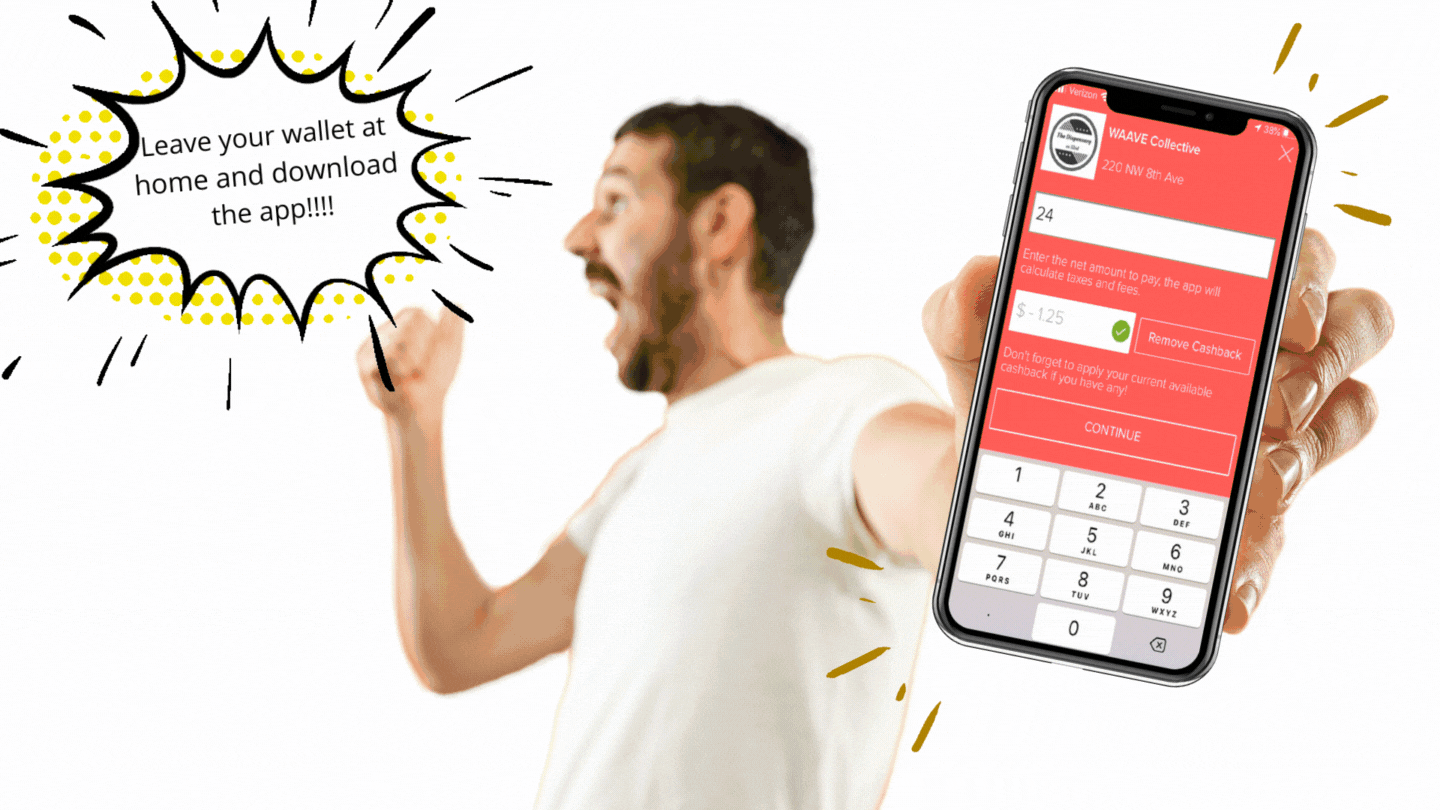 Got a Payment Request from a merchant? Follow the link to log into your WAAVE account (or register). Make the payment with your favorite Credit Card.
​
Many delivery companies use WaaveInvoice to collect payment in advance.
​
Learn More about this feature
ONE WAAVE ACCOUNT, ALL THE POSSIBILITIES
It is always hard to decide to create another account online.
We get it!
​
That is why we build so many features around your WAAVE Account. Once you join WAAVE, just log in to pay for:
​
- Purchases at "cash-only" merchants
- Delivery Orders
- Ecommerce purchases that ship to your door
- P2B Payments
​
Earn Cashback, claim rewards and most importantly go cashless and pay how you want to pay!
​
​
​
​
​
#WAAVE4it
#RideTheCashlessWAAVE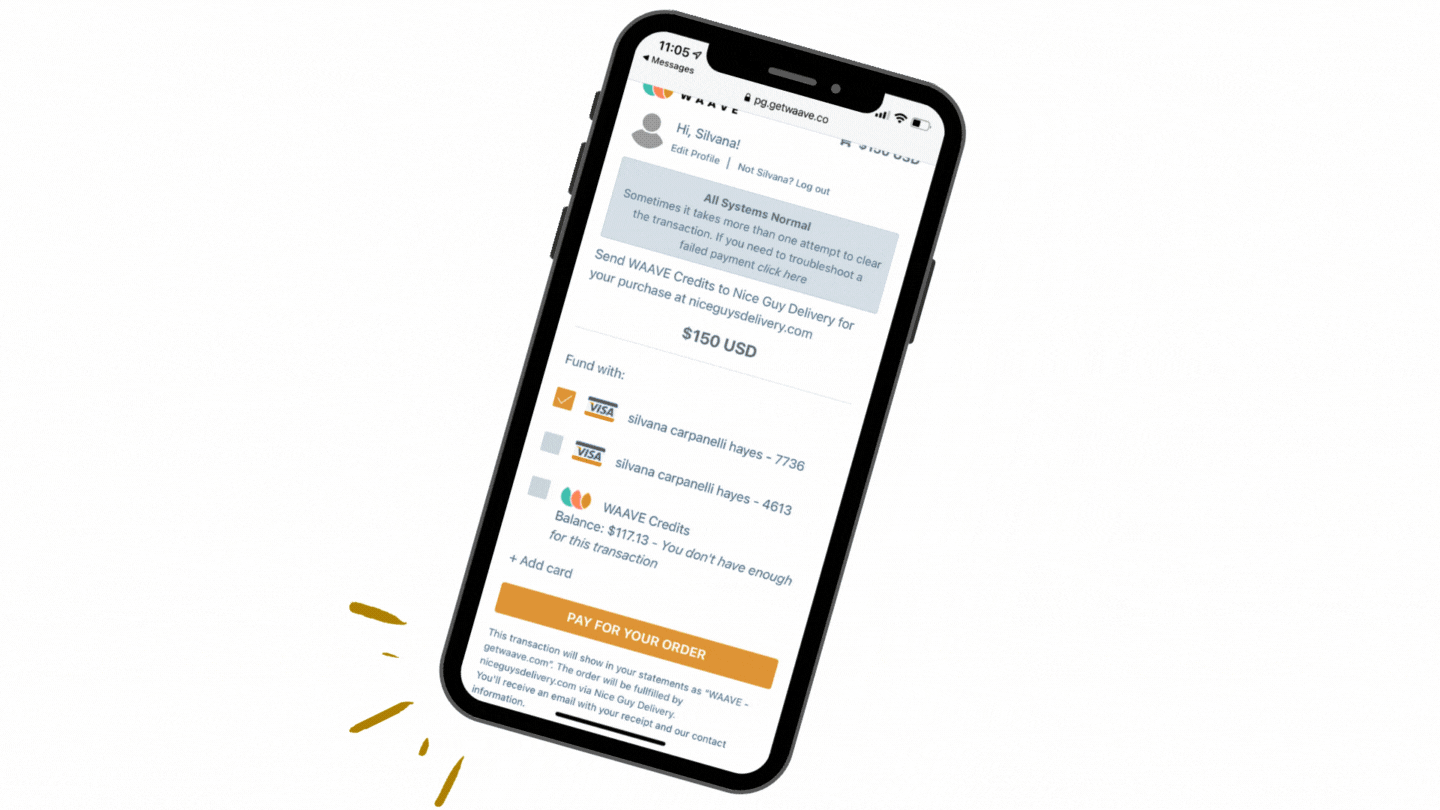 Bank-like security: we encrypt and tokenize your data -- and we don't store it anywhere. It's the safe way to pay with debit and credit cards.